black embroidered mesh dress
mesh drs 01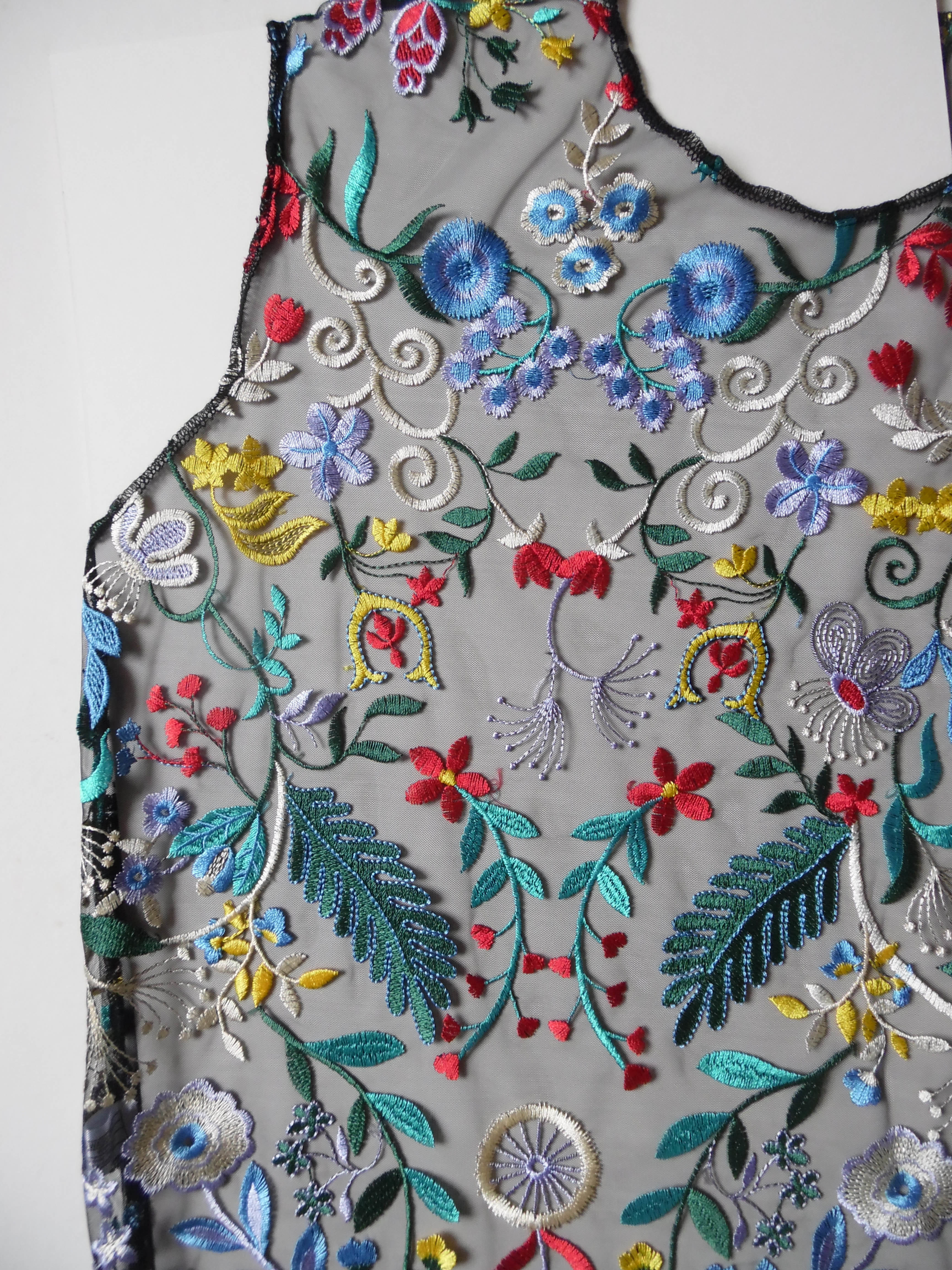 black embroidered mesh dress
Beautifully delicate embroidered mesh fabric with small flowers and butterfly's in various colors is used to create these items.
Round neck line and sleeveless.
This top is a limited edition.
S M L depending on how you want to wear it. Loose fitting over a vest top or more t-shirt fitting.
m IN STOCK.
Other sizes will be made to order. please allow 2 weeks for made to order sizes.